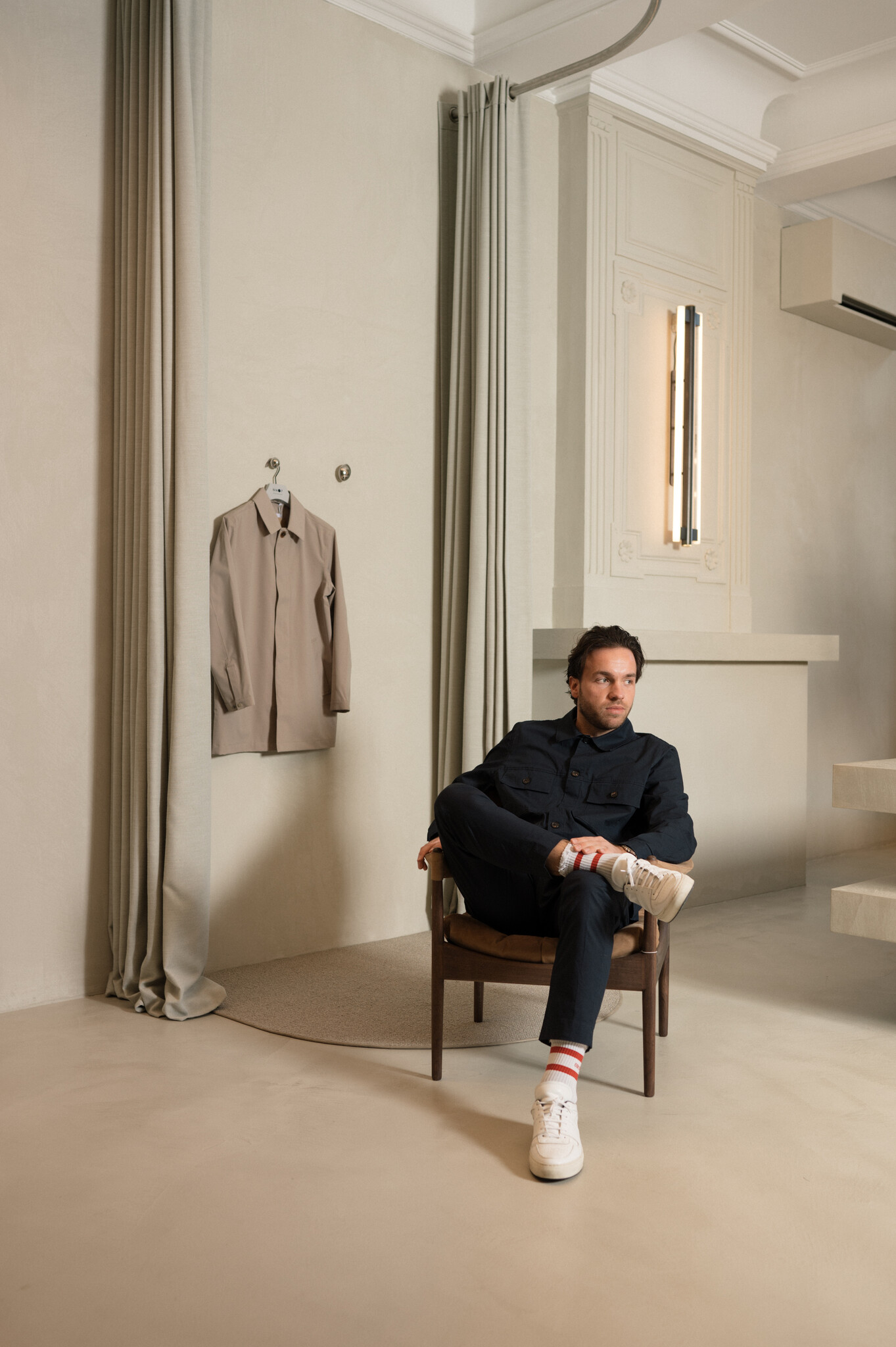 Luc Jongen opens second store in the center of Maastricht
Since its inauguration in 2018, Sketch. Maastricht, the stylish establishment curated by Luc Jongen, has magnetized aficionados and connoisseurs from far and wide. This trendy boutique has been synonymous with a distinctive and exclusive array of Italian, French, American, and now Scandinavian brands. Even in the midst and aftermath of the Covid-19 pandemic, the allure of the fashion emporium has remained unswayed. This resounding popularity led to the establishment of Sketch. Maaseik in 2021. However, when even those additional square meters failed to adequately accommodate the persistent demand, Luc made the decision to look closer to home once again.
"Maastricht is a vibrant city, and in my view, it's still somewhat underrepresented in the realm of exclusive fashion boutiques," Luc articulated. "I've long had my eye on the property at Stokstraat 35. It was here that I had my very first job in the fashion industry as a 16-year-old, working at StyleSuite. I knew the potential of the space and also recognized that since my former employer's departure, the space had never been optimally utilized." In collaboration with Tim Reiters, the duo worked tirelessly to create a style haven that effortlessly rivals establishments found in cities like Paris or Berlin, both in terms of ambiance and interior aesthetics.
For the second iteration of his Maastricht fashion sanctum, Luc Jongen consciously adopted a different approach than with Sketch. "Within Sketch., we delved into the most successful brands. NN07, or No Nationality, played a pivotal role in this context. The Danish-born brand, youthful and exclusive, resonated with our vision," he explained. However, it's important to note that the new Sketch. store bearing the NN07 name isn't exclusively a haven for the Danish label's clothing. "NN07 by Sketch. is a multibrand store with NN07 at the forefront. In addition, we retail clothing, accessories, as well as coffee table books and fragrances from other brands we are pleased to collaborate with."
To ensure that the synergy between Sketch. and NN07 by Sketch. remains a dynamic force, Luc Jongen is gearing up to introduce several new brands to the Sketch. fold in the coming months. This period will also determine which brands harmonize best with Bredestraat and which with Stokstraat. "We might even consider separating men's and women's fashion a bit more. Who knows!"
NN07 by Sketch. commenced operations over the weekend. It is anticipated that the expansive basement will also be ready to welcome patrons by the end of this week.