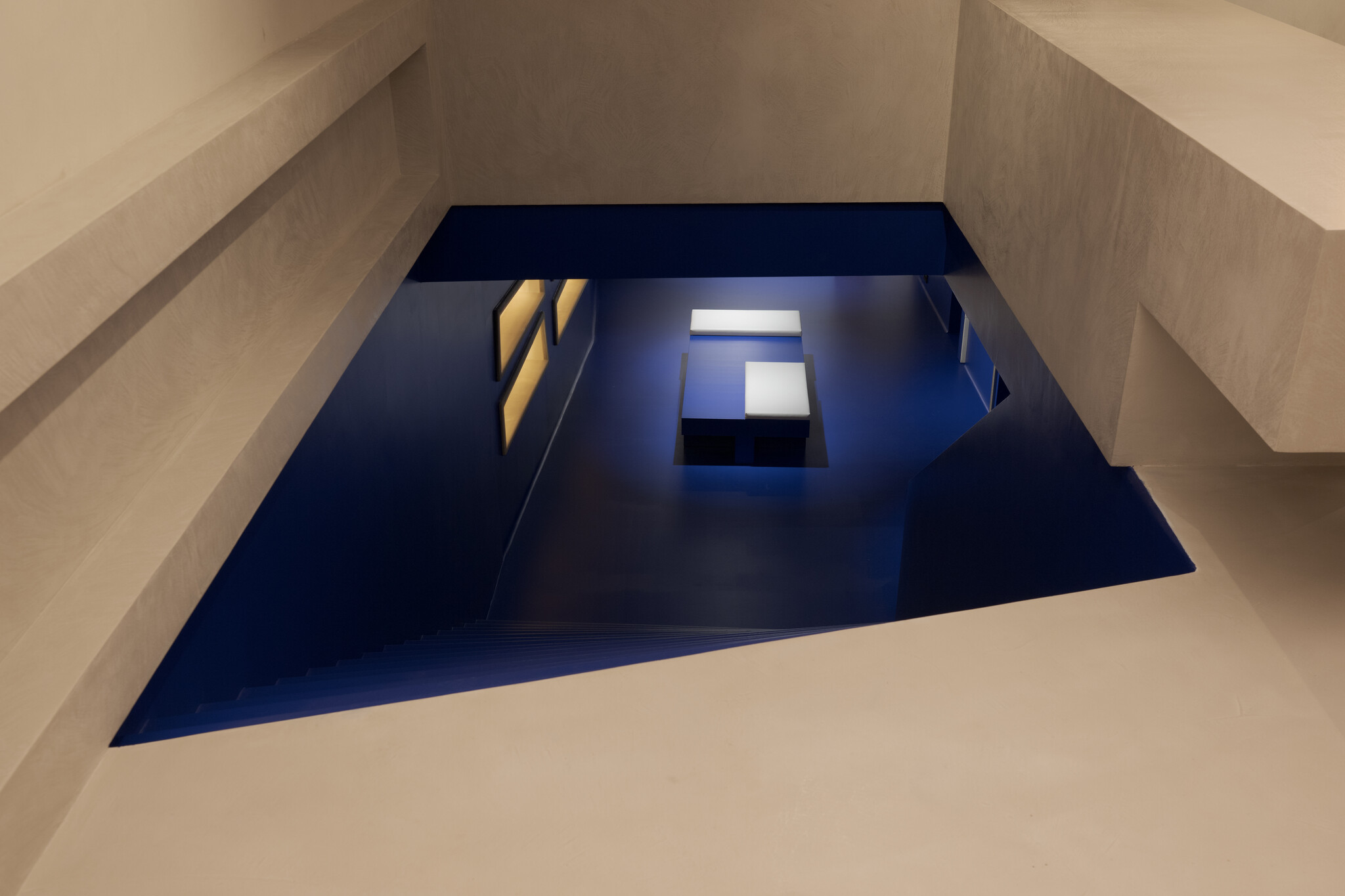 NN07 by Sketch: Next Step in Luc Jongen's Growing Fashion Empire
A Lifelong Dream
For as long as he can recall, Luc Jongen has been captivated by clothing and brands. He observes how, in the media, pop stars and renowned athletes like Michael Jordan always sport the hippest attire, thus crafting often distinctive personas. Precisely this is the intrigue that drives him. When he must choose a part-time job alongside his studies, Jongen opts not for the hospitality industry, but for fashion. At his first job, he learns much about running a fashion store: what works and, most importantly, what doesn't. Even then, he resolves that someday, in that exact spot—a grand shop nestled in the heart of the Stokstraat—he will open his own fashion boutique.
Sketch.
A decade later, the launch of NN07 by Sketch. makes his aspirations become reality. Yet, the considerable effort it took cannot be overlooked. Jongen attributes everything he achieves to Sketch., the fashion store he inaugurated in 2017. "The most challenging aspect of the exclusive fashion sector is acquiring the right brands. And the principle is quite simple: you can only sell one exclusive brand if you sell another, and vice versa. Starting from scratch means a long road ahead. I was fortunate to have maintained some connections from my part-time job on Stokstraat." Over a span of six years, Jongen steadily builds up the "brand portfolio" of Sketch. And even though this "portfolio" is never truly complete—each season demands renewal, as brands that flourish this season might miss the mark entirely next season—Luc Jongen has managed, season after season, to astonish and amaze fashion enthusiasts in the country and beyond.
Collaboration
By 2022, Luc is fueled by a growing desire for expansion. He finds encouragement in the tangible feasibility of this growth, a sentiment amplified by its necessity; The demand is on the rise, yet the square footage at Sketch. remains unaltered. Despite the success, Luc decides against opening a new branch of the existing concept. Instead, he chooses to embark on a somewhat new path. "Within Sketch., we looked at the best-performing brands. Among them was NN07, or No Nationality. It stood out to me, partly because I personally know the creators and I'm aware that they share the same vision as I do." Fortunately, this trust is mutual, and the minds behind NN07—an innovative Danish brand for men of all ages—waste no time in contemplating a collaboration. They, too, recognize the substantial potential and understand that this, a physical store bearing their name, is the way to expand their market presence.
Collection
Luc Jongen's new establishment, under the NN07 name, does not exclusively showcase items from the NN07 collection. Branded as "NN07 by Sketch., the store takes a multibrand approach, with NN07 taking center stage. In addition to offering clothing, accessories, coffee table books, and fragrances from NN07, the store collaborates keenly with other brands. This collaborative spirit has long been a hallmark of Sketch.'s strength, and I am committed to upholding this tradition here. The overarching style of the collection can be characterized as 'everyday yet exclusive,' infused with a trendy flair. While the immediate focus lies on men's apparel, this emphasis will evolve in the near future, partially propelled by collaborative efforts with NN07."
International Allure
NN07 by Sketch., open for a mere few months, has swiftly emerged as a resounding triumph. This success is owed partially to Sketch.'s existing patronage, but also to an influx of new clientele, both deliberate and serendipitous. Passersby are drawn by its captivating name or the alluring interior, a masterpiece crafted by Design Studio Reiters-Wings. This minimalist yet globally inspired design, reminiscent of the American caravan, cleverly marries industrial aluminum with the warmth of wood. The result resembles a chic, modern museum. This achievement has catalyzed fresh insight for NN07, unearthing even greater potential. Luc Jongen now envisions the expansion of NN07 by Sketch., with branches destined for the Netherlands and beyond. In this snapshot of time, NN07 by Sketch. stands as a testament to design's potency, beckoning the promising future of retail.
Stokstraat 35, Maastricht (NL)