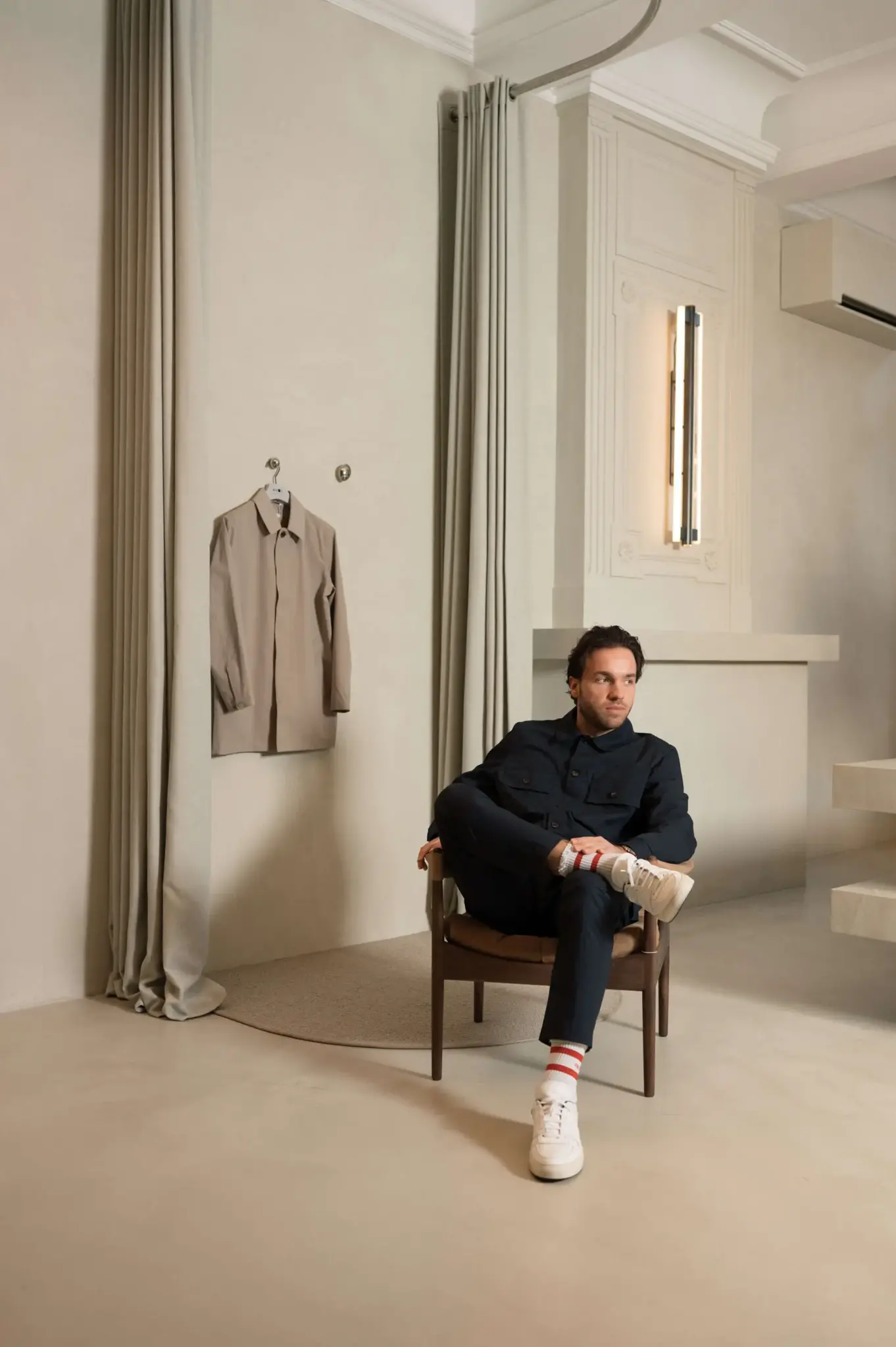 NN07 by Sketch. opens second location after thirteen months
Less than a year after the opening of the leading NN07 by Sketch., owner Luc Jongen is busy realizing the second location of his fashion concept: on December 1 of this year, Jongen will open NN07 by Sketch at the Lombardenvest in the heart of Antwerp.
Antwerp. 'A dream come true'
While more and more locals and tourists found the spacious, eye-catching fashion store at Stokstraat 35 in recent months, Jongen was busy behind the scenes expanding his fashion empire. "The ambition has always been to grow. Even before we entered into the partnership with NN07 for the Maastricht branch, I was working on possible expansions in the Benelux and Germany. The focus was mainly on Amsterdam and Antwerp, two leading fashion cities and, together with Maastricht, a perfect triangle."
Last summer, Jongen located a building on Lombardenvest in Antwerp. According to Jongen, the perfect location for NN07 by Sketch., because here he is among the competing colleagues and therefore the right target group. NN07 by Sketch. Antwerp will open its doors on December 1, 2023 and will have exactly the look and feel of the branch in Maastricht.
The interior designed by Design Agency Reiters-Wings has a magnetic effect on passers-by and even resulted in the two Maastricht designers being commissioned to design the NN07 store in Copenhagen.
The collection in Antwerp will differ slightly from that in Maastricht, says Jongen. Not only because the building in Antwerp is a bit smaller, but also because the customer there is generally a bit hipper. In Antwerp, in addition to NN07, brands such as Golden Goose and Common Projects will play the leading role. Jongen hopes to open the third NN07 by Sketch in 2024. to be able to establish an office in Amsterdam.